As we know, the disputes in the S China Sea remain unsolved. China continues to increase their influence on the region, and the US and S Asian nations protest against the projects and spy on the Chinese.
Here are some insights into a project that the Chinese started at Gaven Reef.
What exactly this facility is supposed to be used for is unknown, and on GoogleEarth, the S half of the island is blurry, which also makes an identification harder.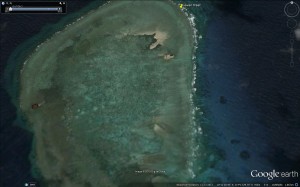 This is Gaven Reef as seen on GoogleEarh on the 17th of December 2012. Except for two small buildings, one to at the right and the other at the left, there were no structures on the reef yet. Image: GoogleEarth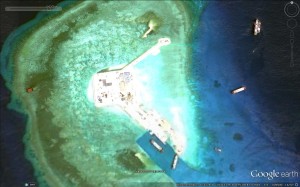 This is Gaven Reef on the 23rd of October 2014. Meanwhile, massive construction has kicked in and a large structure has been built. Also note the ships around the reef that help with the construction. Image: GoogleEarth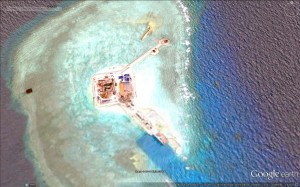 While the image from 2014 was much to bright, the newest satellite picture, taken on the 10th of March 2015 is of better quality. It seems as if the construction has been either halted or completed, since there is only one ship near the reef (not on the picture), and the ship seems to be under way. Image: GoogleEarth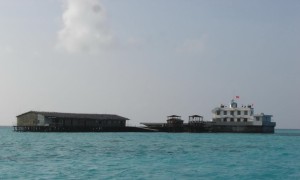 This is a picture that is supposed to show the Gaven Reef. Image: Panoramio.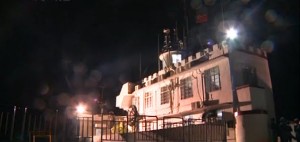 Also this picture was reportedly taken at Gaven Reef. Image: Panoramio.